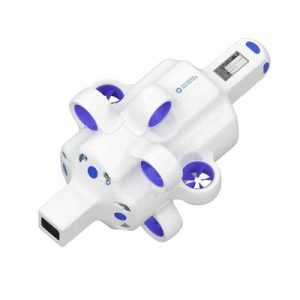 Hydrus (Image: Advanced Navigation)
Advanced Navigation announced the opening of its new subsea robotics facility in Balcatta, Western Australia. The high-tech manufacturing and R&D facility will accelerate the production of the company's underwater technologies, including its autonomous underwater robot Hydrus.
"Now more than ever, there is a need to open up the earth's oceans, to make data and knowledge more accessible to global communities, research institutions and governments. Western Australia has always been an exploration hub for ocean discoveries.
"The new subsea center will help Advanced Navigation meet the growing demand for high-grade underwater data, bringing new and existing solutions to market far more quickly and efficiently. With the goal to grow our subsea team threefold, we are confident this investment will deepen and advance our understanding of the oceans," said Xavier Orr, CEO and co-founder, Advanced Navigation.
Located on a 5.5 acre site, the subsea facility is split between development and manufacturing for high volume production and continued research and expansion of subsea navigation and robotics technologies. This includes the growth of its underwater artificial intelligence division. The new center also includes full testing facilities with several marine simulation environments.
The subsea center is one of several investments made by Advanced Navigation as it continues to expand its global reach and capabilities. The company has established headquarters in Sydney with research centers throughout Australia, including Brisbane for aerial drone technology, Canberra for photonic and laser technology and Newcastle for quantum sensing.
In addition to novel autonomous subsea robotics, Advanced Navigation delivers AI-enhanced navigation technologies for land, sea, air and space applications.
Reference: marinetechnologynews.com