A new document raises awareness of the life-threatening risks posed to divers as they go about their daily work under water.
Published by the International Marine Contractors Association (IMCA), Guidance on Underwater Excavation Works Involving Divers (or IMCA D 074) emphasises were particular risks lie, such as underwater trench wall collapses, or the sudden unexpected backfilling of excavations.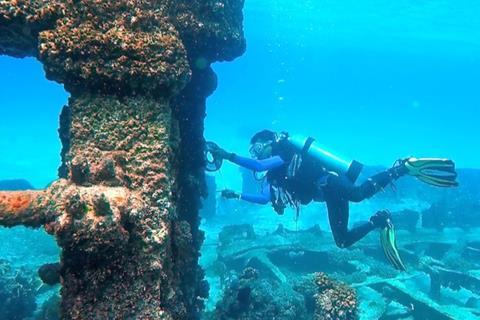 It also looks at historic incidents and explains how they could perhaps have been avoided.
"Over the years there have been many incidents where divers have been trapped, injured, or killed either by direct contact with excavation equipment or by collapses while working inside various types of excavations below seabed level," said Bill Chilton, IMCA technical adviser – Diving. "Recent accidents have highlighted the need for industry guidance on how to conduct such operations safely. IMCA D 074 has been prepared working with specialist IMCA members. It is, like all IMCA documents, written by the industry for the industry."
The guidance describes the kind of equipment commonly used in diving works, and the dangers with it. It suggests that divers should not be permitted to enter pre-existing excavations that have not been properly assessed for safe diver access.
In the final 'Plant and Equipment Overview' section, equipment such as airlifts, diver/ROV operated suction dredges and water jets are all tackled.
Reference: maritimejournal.com