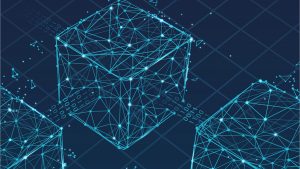 Seafarers in Asia will no longer need to go through the hassle of carrying their documents to their ships following an ingenious use of distributed ledger technology (DLT). A report by the Manila Times says that the Maritime Academy of Asia and the Pacific (MAAP) have launched an e-wallet to contain the credentials of cadets using blockchain technology.
The records of all cadets can be scanned using a QR code and will be used for the 2022-2023 academic year. The launch coincides with the celebration of the 50th Anniversary of the Nautical Institute, held on November 18.
"It is very difficult to hack. So, what we did is all our cadets now, their certificate will have QR codes. There's a photo taken of [these], and they are loaded into the e-wallet of the cadet. The cadet will only show his e-wallet to show his certificates," Vice Admiral Eduardo Ma R. Santos, president of MAAP, said.
As an added security layer, the cadets cannot tamper with the records in the e-wallet while details are backed up in MAAP's central server. The institution confirms that seafarers can use the e-wallet for life, but ship owners and staffing firms can be charged to use the service.
MAAP's president expressed optimism that the successes of the e-wallet could catalyze other maritime institutions to adopt distributed ledgers as one way to digitize their operations. Through the offering, the need for seafarers to bear the risk of damage to their documents by carrying them to the sea is eliminated.
Southeast Asia embraces DLT
Southeast Asia has emerged as one of the leading regions in terms of DLT adoption, with non-fungible tokens (NFTs) and the metaverse contributing to the metrics. In the Philippines, 89% of the working class population is pining for a switch of office operations to the metaverse, according to research from Ciena.
"85% of Filipino respondents can envision their organization introducing virtual reality space platforms into the existing work process, and over two-thirds (69%) think their organization will move away from today's static collaboration tools to a more immersive or virtual reality-based environment within the next three years," read the report.
A Blockchain Council of the Philippines has been launched to promote the adoption of DLT in the country with the lofty goal of being "the blockchain capital of Asia." Tech firms are increasingly pivoting towards DLT, with Twala leading the charge with the offering of digital IDs.
Source: coingeek.com