Bilge water, which accumulates at the bottom of a ship, is a mixture of water, oil, and other contaminants. Effective bilge management is vital to safeguard the marine environment and comply with international regulations. This article provides insights into the significance, practices, and regulatory aspects of bilge management onboard ships.  Bilge water accumulates from various sources, including machinery leakages, ballast water, condensation, and hull leakages. Typically contains a mixture of freshwater, seawater, oil, sludge, chemicals, and other residues.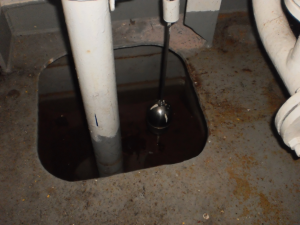 Importance of Bilge Management
a. Environmental Concerns: Direct discharge of untreated bilge water into the sea can cause significant environmental damage.
b. Regulatory Compliance: MARPOL Annex I sets strict limits on oil discharge from ships, mandating proper bilge management [2].
c. Ship's Safety: Excess bilge water can destabilize the ship, leading to safety concerns.
 Bilge Collection and Transfer
Bilge Wells:
Bilge wells are essentially the collection points for bilge water. Located at the lowest parts of the ship's engine room or compartments, they gather water that has not been pumped or drained out. Given the various sources of bilge water, including machinery leaks, condensation, or even accidental spillage, these wells are crucial for preventing water from accumulating excessively, which could endanger the stability of the ship [1].
Bilge wells are also designed with gratings or strainers to prevent large solid particles from entering the bilge system. This is essential as such particles could cause blockages or impede the efficiency of the treatment systems.
Transfer System:
The transfer system plays a pivotal role in managing bilge water. Comprising of bilge pumps, valves, and an intricate piping system, its primary function is to transfer accumulated bilge water from the bilge wells either to a holding tank for temporary storage or directly to the treatment system, such as the oily water separator [3].
Automatic and manual pumping options exist, allowing flexibility in operations. It's crucial for ship personnel to frequently inspect and maintain this system to ensure that it functions optimally, preventing any overflows or failures.
Bilge Treatment
Oily Water Separators (OWS):
The Oily Water Separator is the heart of the bilge water treatment process. Modern OWS systems use a coalescing mechanism or gravitational techniques to separate oil from water. Once the bilge water enters the OWS, it undergoes a series of separations where oil droplets are made to coalesce and rise to the surface, leaving the water below with significantly reduced oil content [4].
Periodic maintenance and cleaning are essential to ensure that the OWS functions efficiently, especially given that sludge and residues might accumulate over time.
Monitoring and Control Systems:
To further ensure the compliance of bilge water treatment, ships are equipped with Oil Content Meters (OCM). These devices continuously monitor the oil content in the water that is set to be discharged. Modern OCMs are sophisticated pieces of equipment capable of real-time monitoring, ensuring that the oil content remains below the internationally accepted limit of 15 ppm. If the OCM detects higher oil content than allowed, the discharge valve will automatically stop, preventing any potential violation of regulations [5].
Bilge Alarms:
Safety and compliance are paramount in ship operations. Bilge alarms are set up to alert the crew in case the oil content in the water, post-treatment, exceeds the allowed limit. This immediate alert system provides the ship's crew with a crucial timeframe to act, either by adjusting the OWS, checking for malfunctions, or diverting the bilge water to holding tanks for later treatment. Ensuring that these alarms are functional and calibrated is an essential routine check for the ship's crew [6].
Disposal and Discharge
 To the Sea: Treated bilge water, with oil content below the limit set by MARPOL (typically 15 ppm), can be discharged into the sea [5].
Holding Tanks: If the bilge water cannot be treated adequately onboard, it is stored in holding tanks and can be discharged ashore to appropriate reception facilities.
Incineration: Oil sludge separated from the bilge water can be incinerated onboard, reducing its volume.
 Regulatory Framework
MARPOL Annex I: It sets the regulations for the prevention of pollution by oil from ships. This includes regulations on the equipment, procedures, and discharge criteria for bilge water [6]. Oil Record Book: All operations related to bilge water, including collection, treatment, and discharge, must be recorded meticulously in the Oil Record Book [7].
Best Practices
Regular Maintenance: Ensuring that the OWS, OCM, and bilge pumps are in optimal working condition.
Training: Crew members should be trained in proper bilge management practices and the use of equipment.
Avoid Mixing: Minimize the mixing of detergents or chemicals that could hinder the OWS's operation.
Bilge management is an integral aspect of ship operations, bearing significant environmental and regulatory implications. By understanding the nuances of bilge water and its treatment, ships can ensure they sail in harmony with the environment while adhering to international standards.