Cummins and Danfoss Power Solutions' Editron division have partnered to develop a hybrid marine solution for the global maritime market.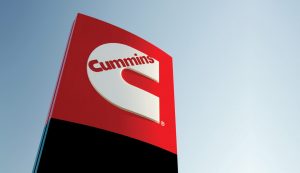 "This partnership is another step forward in Cummins' Destination Zero strategy – our plan to reach net zero emissions across our products by 2050," says Rachel Bridges, global marine director of Cummins. "Our customers are looking for streamlined ways to meet complex regulations and decarbonisation goals, and together with Danfoss' Editron division, we can help the marine industry."
Erno Tenhunen, marine director of Danfoss' Editron division, adds: "We're delighted to officially join forces with Cummins following the successful delivery of our joint prototype projects. We were motivated by customers expressing their need for common solutions from our companies and expecting further standardisation of products and solutions.
Last year, Tenhunen spoke exclusively to MIN about the growth of electric vessels and the strong action needed from large regulators, including the European Union (EU).
Cummins and Danfoss' Editron division say they have signed an MOU to develop a set of standard solutions for marine propulsion and focus on a new generation of variable-speed diesel gensets, fuel cells and energy storage packages. The new standard hybrid-electric solution, depending on the operational profile and energy sources selected, could decrease CO2 emissions by up to 100 per cent compared to traditional diesel alternatives.
"Through this partnership, we're making it easier for all marine players to decarbonize their operations. We will deliver a complex tailored system and leverage the integration work in a more organized and systemized way by providing a single point of contact for our customers," says Tenhunen.
The goal of the International Maritime Organization is to reduce its greenhouse gas emissions by 40 per cent from 2008 levels by 2030 across the marine industry. New local and regional regulations and certifications are being enacted to encourage shipping companies to switch to hybrid and fully electric solutions.